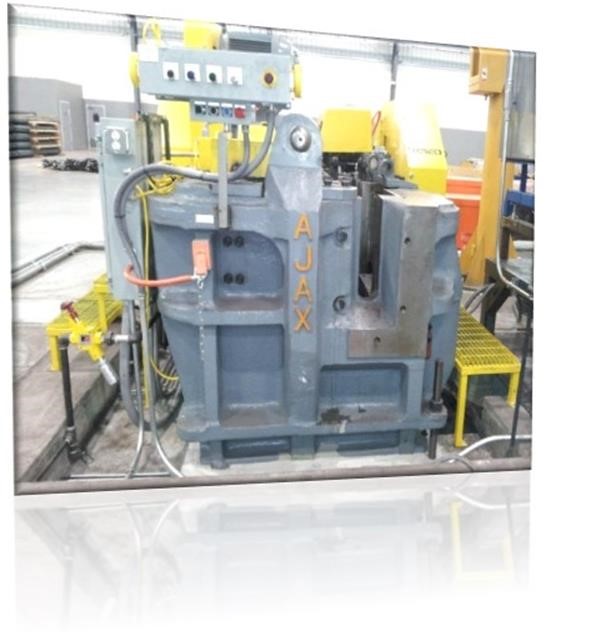 ERS Engineering Corp. is pleased to announce another milestone, a signed off agreement with Ajax-CECO to become the sole Ajax-CECO representative for sales of their products on the Former Soviet Union (FSU) territory.
Ajax-CECO, A Park-Ohio Company, now is THE LARGEST FORGING EQUIPMENT SUPPLIER IN NORTH AMERICA! Ajax and Chambersburg (CECO), now Ajax-CECO, have been in the forging machinery business for over 135 years. During this time, over 6000 Ajax machines have been built and put into operation around the world. Ajax-CECO has established a reputation as a manufacturer of rugged machinery that serves its owners for decades and makes products at closer tolerances than most of its competitors. The Ajax branded line includes, among others, mechanical presses, forging machines and automated upsetters, solid die forging machines, tube upsetters, trim and coining presses, wire and bar drawers. Machines are built to order, in most cases.
"This agreement is very good for both companies. Ajax-CECO is one of the largest and most experienced producers of heavy forging equipment in North America. It has few installations on the FSU territory. It has never been represented with required engineering and manufacturing support. Today, the situation on this market requires rebuilding or replacement of this type of equipment for most manufacturers.
ERS Engineering Corp. has many years of cooperation with AMT Engineering and has a very strong reputation with solid connections on this market. With AMT Engineering's strong engineering and production capability we will provide all the necessary support in sales, marketing and servicing to ensure successful supply of Ajax-CECO products", – says Semyon Brayman, the President of ERS Engineering, Corp.