ANCILLARY EQUIPMENT
To solve special production tasks of Cross Wedge Rolling a wide range of ancillary equipment is produced: feeding mechanisms, induction heaters, conveyors, cooling system, and other special equipment of various types. Cross Wedge Rolling lines feature various feeding devices depending on the customer's production program: from simple storage devices with manual feeding to complex hoppers that can store up to 5 tons of billets that would ensure rolling for 408 hours without additional feeding and any operator's involvement.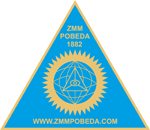 Levelers:

Number of rolls: up to 21
Material thickness, mm: 0,4 – 10

Coil tilting machines (up to 20 tons)
Hydraulic and electrical shear guillotines
Flying shears for CTL line upgrading
Flying cut-off systems for roll forming line upgrading
Flying punching units for roll forming line upgrading
Rotary punching machines for material speed up to 120m/min
Automatic roll forming lines for steel profiles for stairs preparing
Special benders for integration into the panel production lines
Systems for profiles clinching
Systems (de-coiler, straightener and feeder) for feeding the material into fly-wheel or hydraulic presses
Hydraulic presses with max power up to 160 tons
Servo-Feeders: for material with 80mm max width and 6mm max thickness
Special machines made for integration into the line for production of electrical water heater (boiler) shells, top, and bottom parts. The line includes: de-coiler, leveler, special feeder, and shear guillotine for scrap material
Special lines for production of electrical water heater shells. The line includes: de-coiler, leveler, special feeder, punching system with 7 hydraulic presses, shear guillotine for material cutting into the sheets which are ready for bending machine.
And many others, per customer requirements.
The Manufactures is ready to research every customer's future projects or ideas about their equipment required for them to go into the business direction mentioned above.