Click on each tab below to read more.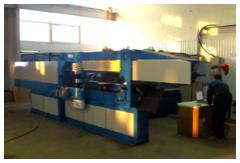 Lines WRL series have one (top) movable die. A slider is installed on rolling-contact bearings with automatic clearance adjustment allowing to minimize friction losses and avoid clearance in guides when the slider is heated during the rolling process.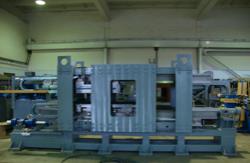 Line WRL TS series have two movable dies that allow to use wedge die up to 3,5 m in length, and produce preforms up to 300 mm in diameter.
The Tool is the most important component of the forging production. ATMengineering employs experienced specialists in tool design and tool production which allows us to produce high quality tools for CWR machines. Along with the tool itself, we provide our customers with a set of drawings and make proper adjustments after trial runs at our plant. Customer personnel may be trained at our facility where they will receive all the necessary knowledge of rolling technology, tool design, and CWR line servicing.