Engine Adaptation And Engines/ Engine Components Distribution
Diesel International USA, Inc. is a subsidiary of ERS Engineering Corp.

ERS Engineering Corp. is one of the largest suppliers of diesel engines and engine components in Eastern Europe. We provide all necessary support to our customers on the territory, including application development, testing, service, warehousing, logistics, and financing.
ERS Engineering Corp. has been supplying engines since 1998 and has a fleet of over 12 000 engines from such major suppliers like Detroit Diesel, Navistar, Volvo Penta, Mahindra & Mahindra, MWM, VM Motori, and others.
ERS Engineering, Corp. / Diesel International USA, Inc. are:
1) Official Importer of Volvo Penta engines and engine components.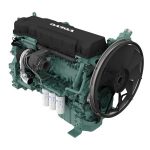 2) Official Distributor of Navistar International Engine Group & MWM in Eastern Europe.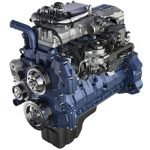 3) Official Distributor of Mahindra & Mahindra Powertrain Division.